Ibanez AC320 Thermo Aged in Antique Blonde Open Pour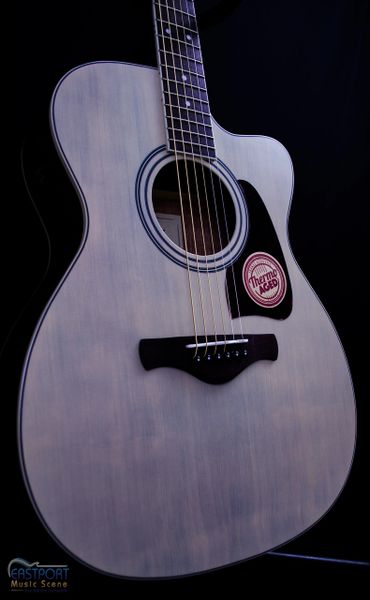 Ibanez AC320 Thermo Aged in Antique Blonde Open Pour
Eastport Music Scene is proud to present this amazing Ibanez AC320 Thermo Aged Artwood Acoustic in Antique Blonde Open Pour. The coolest feature this guitar has is its Thermo aged wood. Ibanez has mastered the craft of baking the guitar and adding vintage tone to the guitar. The wood is heated in a vacuum with a specific treatment for each kind of the wood in order to release water and decompose resin contained within the wood. As a result, Thermo Aged tone wood becomes light, hard and stable like tone wood dried for decades, while providing amazing response and a louder sound. The tone character includes a full-bodied low-end and a great smooth sustain in the treble strings which are common features of vintage guitars. The Artwood series was crafted to produce a traditional as well as a modern guitar. Technology moves forward at a frantic pace and the world of guitar craftsmanship is no different. In producing the Artwood series, we've respected the rich tradition of the acoustic guitar while adding modern interpretations in our continuing search for the ultimate in guitar tone.
Featuring a solid sitka spruce top with mahogany back, sides, and neck. A Rosewood fretboard containing 20 frets with a thermo aged rosewood bridge containing Ibanez advantage bridge pins. Chrome open gear tuners with ivory knobs and a bone nut.
Eastport Music Scene is an authorized Ibanez dealer. If you have any question about this listing or any other listing, please give us a call at 631-325-6972.
Reviews