Fender Special Edition Noir Telecaster in Satin Black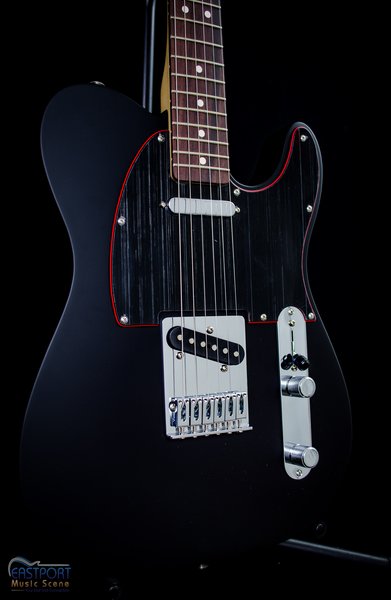 Fender Special Edition Noir Telecaster in Satin Black
Eastport Music Scene is proud to present to you this
Fender Special Edition Noir Telecaster in Satin Black. This super stealthy axe sports a polyurethane satin black finish with a matching headstock guitar and a 3-ply black pickguard with red edge. It features a modern C maple neck, and a dark PF fretboard an alder body and high output pick-ups. Rock out in style with this guitar.
Eastport Music Scene is an Authorized Fender Dealer. In keeping with our agreement with Fender we are only able to ship "New" Fender guitars, basses and Amps to the United States and its territories. However, we can ship anything that is "Used" anywhere in the world.
The instrument that you are looking at in the pictures is "New". If you would like to ask us any questions about this instrument we are always available to help you. Please call us at 631-325-6972.
Reviews