Fender "Rock On" T-Shirt in Military Green X-Large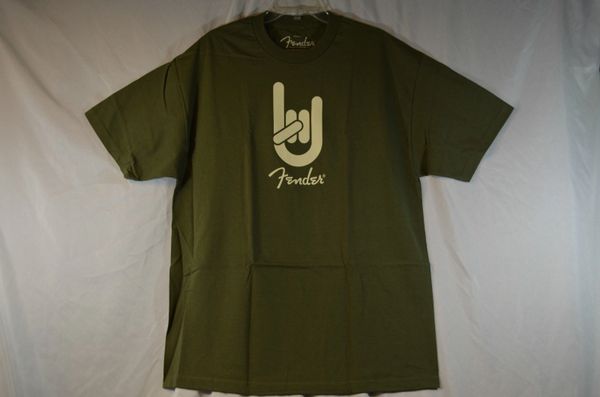 Fender "Rock On" T-Shirt in Military Green X-Large
Eastport Music Scene is proud to say "Rock On" with this Fender 100% pre-shrunk cotton t-shirt in military green. This is a men's x-large. This green t-shirt features the globally recognizable "Rock On" hand sign. Very cool!
Eastport Music Scene is an authorized Fender dealer. In keeping with our agreement with Fender, we are only able to ship "NEW" Fender merchandise to the United States and its territories. However, we can ship anything "USED" worldwide.
The item that you are looking at in the pictures is "NEW" and is the actual instrument that you will receive. If you would like to ask us any questions about this guitar, we are always available to help you. Please call us at 631-325-6972.
Reviews