Fender Rack-Mounted Power Conditioning Distribution System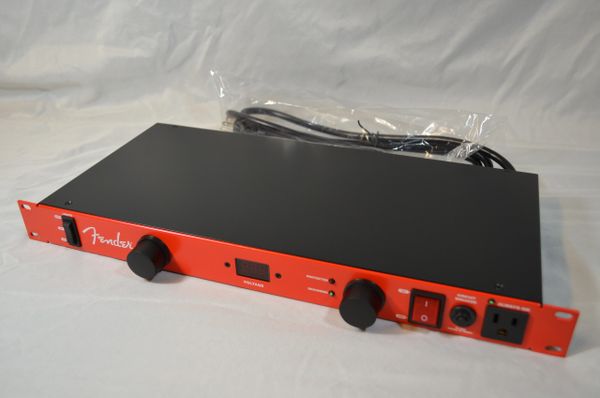 Fender Rack-Mounted Power Conditioning Distribution System
Eastport Music Scene is proud to offer this eleven-outlet Fender power conditioner. It is the perfect AC power distribution solution for any 19" rack-mount system. Maintains consistent voltage levels throughout all connected components; front panel features two retractable LEDs with dimmer switch for full and tailored rack-setup illumination in any environment.
Features include:
11 power outlets (9 switched. 3 always on - 2 in back, 1 in front)
6' power cord
Two retractable tube LEDs with dimmer switch
Three-digit LED voltmeter
15-amp circuit breaker
2160-joule surge protection with X3 fireproof MOV
144,000-amp maximum spike protection
400v clamping voltage
Maximum 58dB EMI/RFI noise filtration
Eastport Music Scene is an authorized Fender dealer. In keeping with our agreement with Fender, we are only able to ship new Fender merchandise to the United States and its territories. However, we can ship anything used worldwide.
The item that you are looking at in the pictures is new and is the actual item that you will receive. If you would like to ask us any questions about this item, we are always available to help you. Please call us at 631-325-6972.
Reviews