Fender Mino Aka Koa CE Concert Ukulele w/ Fishman Pre-amp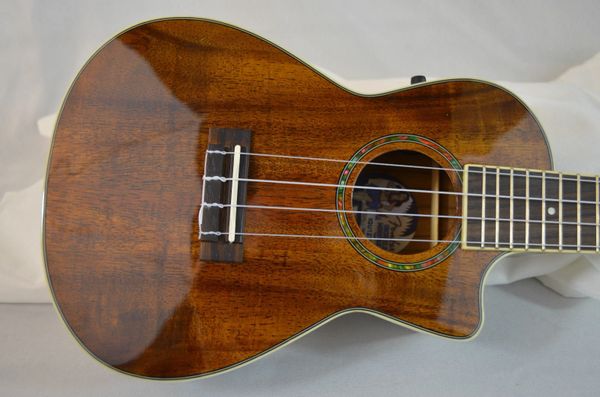 Fender Mino Aka Koa CE Concert Ukulele w/ Fishman Pre-amp
Eastport Music Scene is bringing you the sounds of the Islands with this Fender Mino Aka Koa CE Concert Ukulele. This little beauty is ready to go with its Telecaster headstock, single cutaway and cool Fishman Kula Pre-amp. The Koa and Mahogany provide the Mino Aka with a nice warm sound. The concert size makes it easier to play (it's slightly bigger than a soprano uke). The Fishman Kula System has a built in tuner and a 4 band EQ. You can go right from the Luau to the concert or your gig du jour. This is a beautifully made and appointed Ukulele and it should be, it's a Fender...
Eastport Music Scene is an Authorized Fender Dealer. In keeping with our agreement with Fender we are only able to ship "New" Fender guitars and Amps to the United States and its territories. However, we can ship anything that is "Used" anywhere in the world.
The instrument that you are looking at in the pictures is "New" and the actual instrument that you will receive. If you would like to ask us any questions about this guitar we are always available to help you. Please call us at 631-325-6972.
Reviews