Fender King Baby Winged Stratocaster Necklace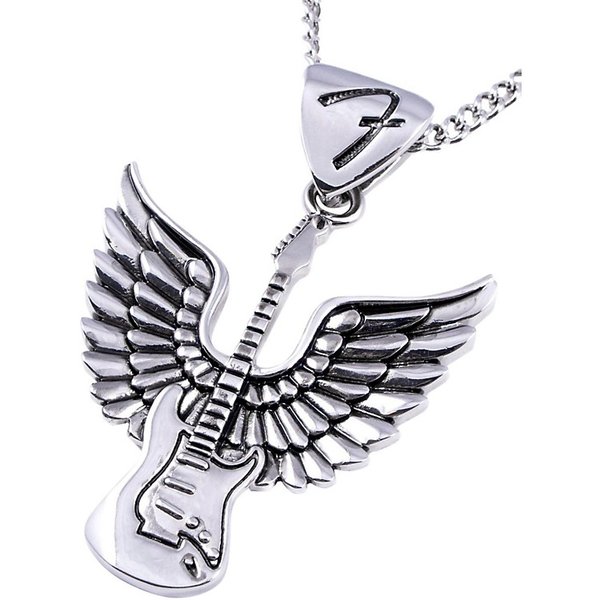 Fender King Baby Winged Stratocaster Necklace
Eastport Music Scene, Fender & King Baby want to bring you this Winged Stratocaster Necklace. Fender partnered with King Baby to bring you this silver alloy beauty. This guitar features 13 frets of silver alloy, with a 2 ounce silver alloy body, three single coil silver alloy pickups and wings to lift your tone on to the next level.
Eastport Music Scene is an Authorized Fender Dealer. In keeping with our agreement with Fender we are only able to ship "New" Fender guitars and Amps to the United States and its territories. However, we can ship anything that is "Used" anywhere in the world.
I
If you would like to ask us any questions about this item we are always available to help you. Please call us at 631-325-6972.
Reviews