Fender Guitars Canyon Outback "Promo" Leather Jacket *Large*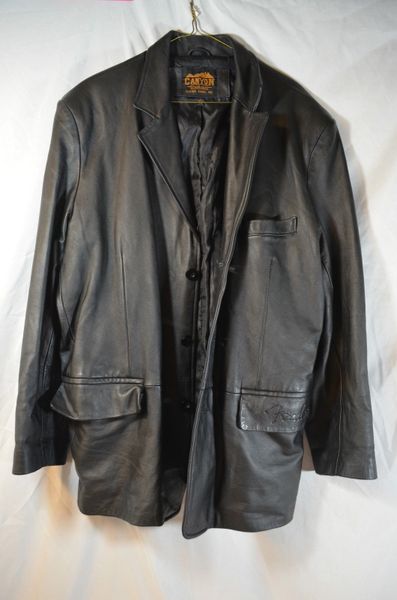 Fender Guitars Canyon Outback "Promo" Leather Jacket *Large*
Eastport Music Scene is excited to present this used Fender Canyon Outback "Promotional" Leather Jacket. We're not sure if it was something offered to the public or if it was an (inside) dealer only thing. The promotional aspect of the coat is very understated. The only place that has the Fender logo is on one pocket flap (as pictured). That's it. Other than that, it's just a really nice leather jacket.
Here's the skinny on this particular jacket. It has been worn by its previous owner, but it's clean (literally). It was just brought to us from the dry cleaners. The lining was checked and the buttons were also checked. There is an extra button in one of the pockets. This jacket has just the right amount of wear and has tons of life left. It's soft and comfortable and ready for a new home.
If you have any questions about this item, please call us at 631-325-6972.
Reviews